A Specter is a signifier for memories from which we cannot escape. A Talisman is a magical object which embodies hope and optimism.
To me this statement reflects how a handmade object can function as a tactile, pre-verbal carrier of meaning. 
I am interested in what it is about a work that arises from the 
body-memory
–the residual adaptations that occur out of somatic responses to a particular memory. Within its specificity there is a story of one's lived, proprioceptive experience through which its 
thingness
 acts as the conveyor for human emotions–such as love, empathy, optimism, grief or rage.
Through pictorial and object-based making, I mine my own personal narrative in order to convey that which is embedded within my own 
body-memory
 in order to evoke broader questions about both the porous sensitivity
and
the resilience of the human psyche.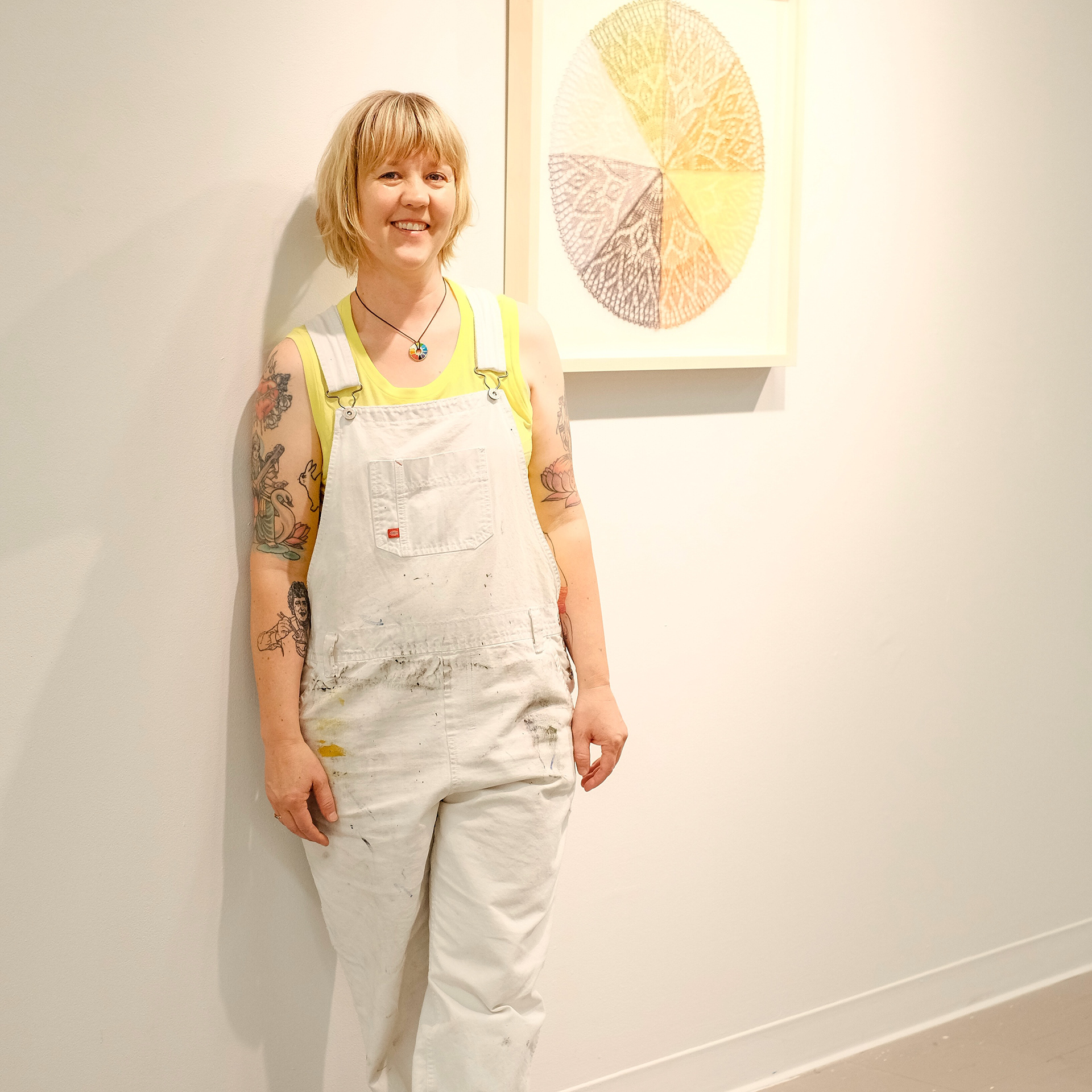 Narangkar Glover (she/her) was born in the 70's to American Sikh converts. She and her two siblings spent their childhoods in a girls boarding school in India called Shangri-La, located in an area called Garhwali Himalaya in the state of Uttarakhand.
Glover holds a M.F.A. from the University of California at Berkeley and a B.F.A. from California College of the Arts. She is the recipient of the Joan Mitchell MFA Award in Painting and Sculpture, the Phelan/Murphy/Cadogen Fellowship in Fine Arts, was a Graduate Fellow at Headlands Center for the Arts, and Artist in Residence at Santa Fe Art Institute, Santa Fe, New Mexico. Glover has twice been published in New American Paintings.
Select exhibitions include University of Washington, Santa Cruz Museum of Art and History, Andrea Schwartz Gallery (San Francisco, CA), CUE Foundation (New York, NY), Headlands Center For the Arts (Sausalito, CA), Berkeley Art Museum (Berkeley, CA), Santa Fe Art Institute (Santa Fe, NM) and University of Michigan Ann-Arbor (Ann-Arbor, MI).
She lives and works in Portland, Oregon.